Why Professional Dog Grooming Before A Dog Show Is So Important
There's no denying that dogs are adorable. And if you're a dog owner, you know how much fun it is to take your pooch to the park or let them curl up at your feet while you're watching TV. But there's one thing many of us don't know: How important professional dog grooming is before a dog show.
The truth is, if you want your dog to shine on stage—and win awards and be generally awesome—you need to make sure he or she has been professionally groomed in advance. A lot of people think this means just brushing their dogs' fur and clipping their nails, but it's much more complicated than that! Dogs who are groomed by professionals are more likely to win prizes because they look sharp and healthy, which is exactly what judges want from a competitor.
When you think about it, grooming isn't just about looking good for the judges—it's about making sure your dog feels comfortable when they're in the spotlight. After all, if they aren't relaxed in their own skin (or fur), they won't be able to concentrate on the task at hand: winning awards!
This means that professional grooming is going to be an essential part of your preparations. Professional pet grooming in Huntington Beach means that your dog will be bathed, brushed, and trimmed so that he looks great.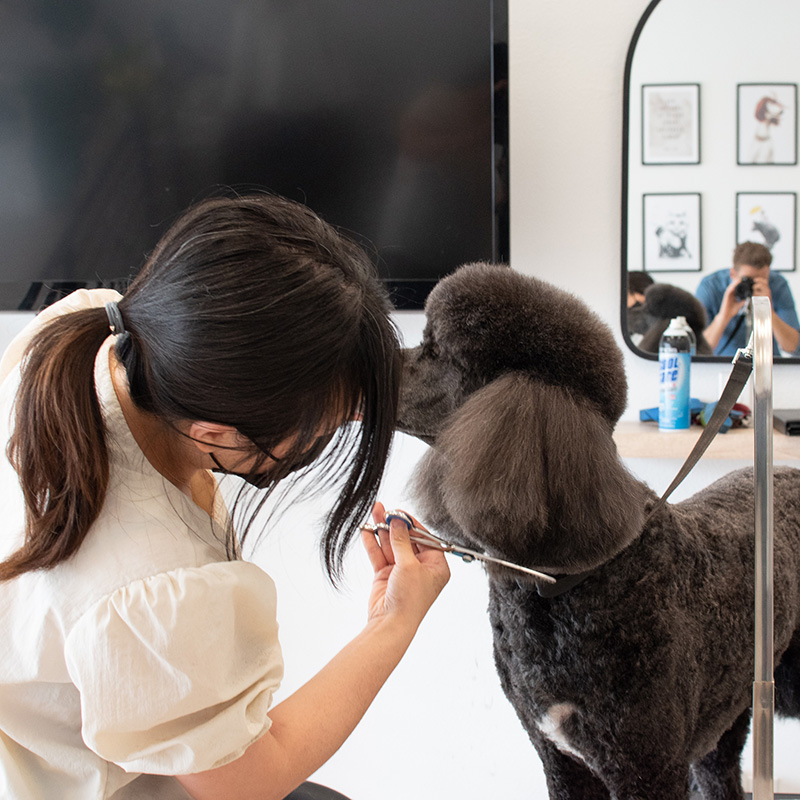 Even if you're not competing in a dog show, professional grooming is still crucial for your dog's health and happiness. Whether your furry friend has short hair or long hair, there are plenty of reasons to get them their nails clipped, their ears cleaned and their coat shampooed.
Find a groomer who does what you want them to do:
Do you want your dog bathed, clipped, trimmed? What about nail trimming? Do you want them shaved or left natural? Or maybe you'd like something else altogether done with their fur. You should definitely find a groomer who specializes in this type of work and knows how to do it well! That way, they can keep up with the latest trends and techniques while giving you exactly what you need from a professional pet care provider.
So, what are you waiting for? Schedule your appointment today at Oui Paws – the best Pet Salon in Huntington Beach and get your dog competition ready!